When it comes to sustainability at Ao Organics Hawaii and even in my own personal life, we are not perfect, but progress is better than perfection–that's why we say "earth-friendly," not "earth-perfect."
It is "avoidance of the depletion of natural resources in order to maintain an ecological balance," but I like to say it's anything that helps people or the planet during the process. Even in our small acts of recycling, repurposing, or reusing things, you make a difference!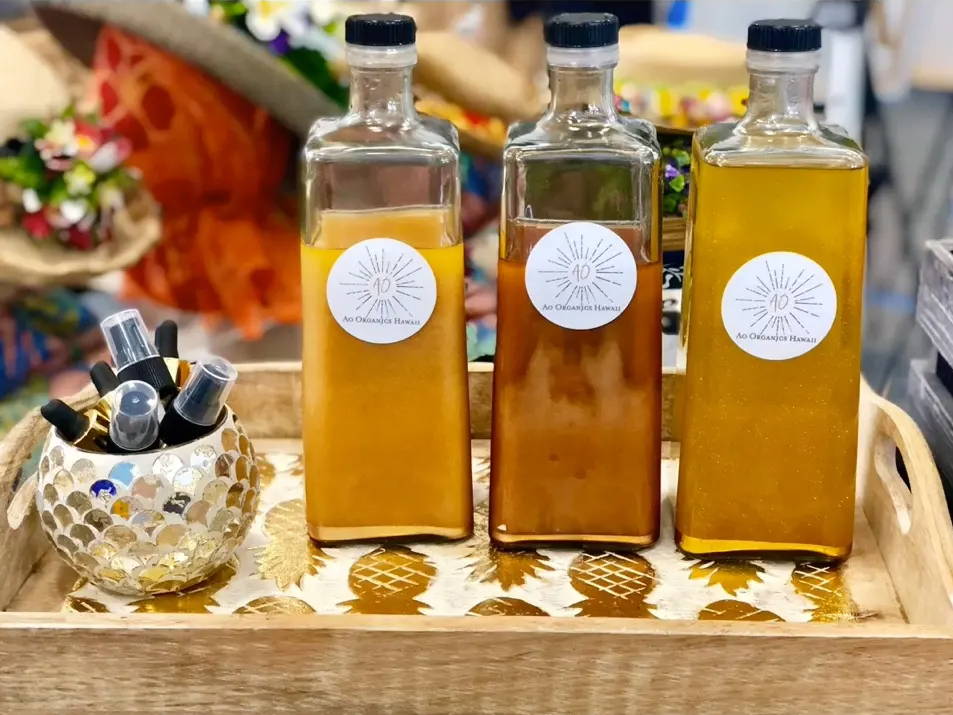 Our sunscreens come in eco-friendly and compostable push up sticks. You can also now shop for refills with aluminum caps, and save your plastic tops to minimize plastic waste.
We even offer refills to our customers who save their bottles and want to bring them in for refills in our store.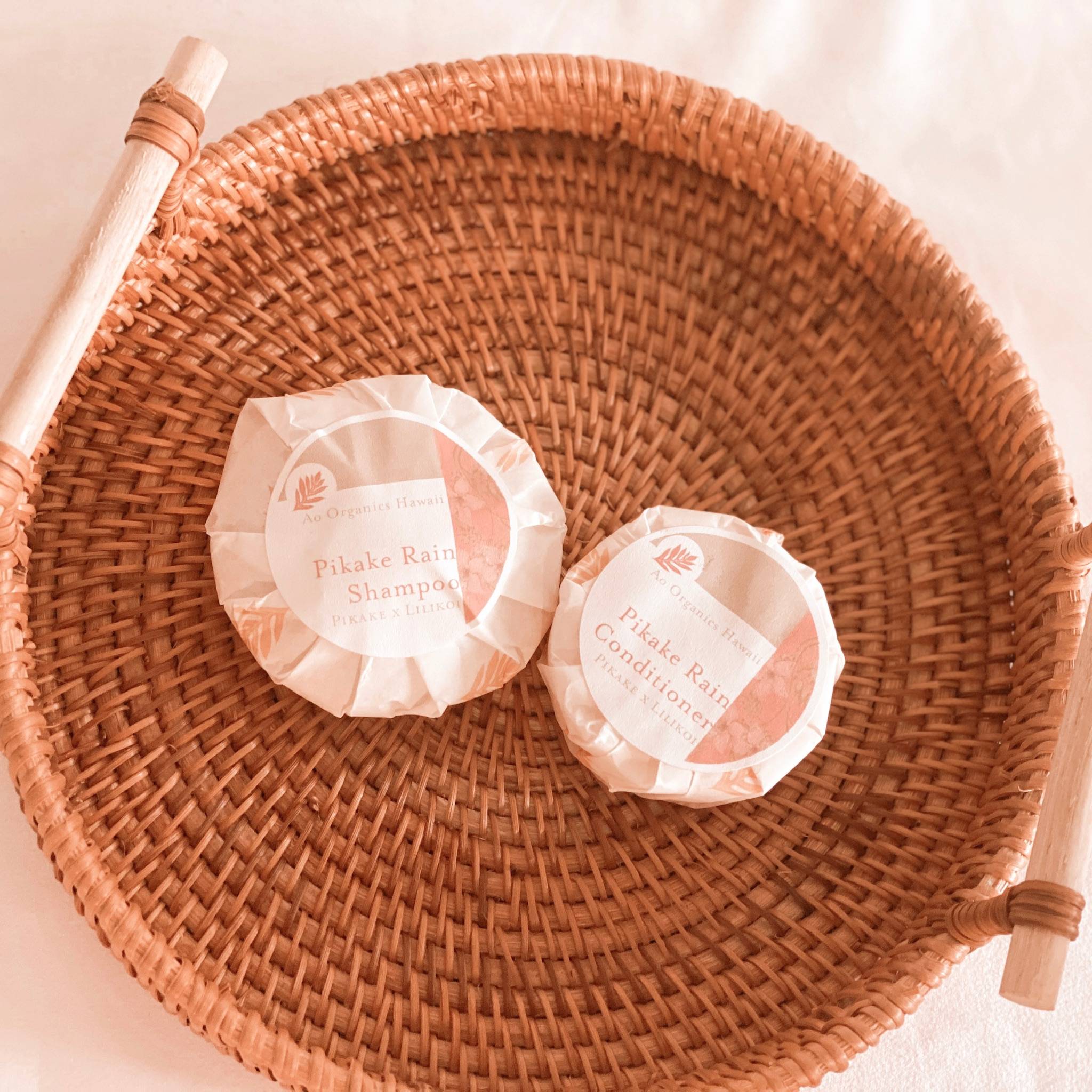 In an effort to be more sustainable at Ao Organics Hawaii, we offer several different types of reusable or recyclable packaging. We started a refill program back in 2018, and at all of our events we would remind our customers to save their tanning oil bottles to be refilled.
We are now in a few different refill shops as well, you can find Ao Organics in Bulk Bars on Oahu and coming soon to the Big Island too. When we pack our orders, we source recycled materials and reuse all boxes and packaging that comes in. Though these are small steps toward sustainability, we hope together we can make a large impact and difference.
---
Earth Day takes place every April 22. It's a day to dedicate some extra time, thought, and care to how we treat our ʻāina. Many neighborhoods and workplaces even hold events to educate and inspire communities to take steps towards a healthier planet.
It's not fun to think about, but it's important to remember that we need our planet more than it needs us. Earth Day is an important reminder of how fragile our world is and how important it is to take care of it. While every day is a great day to take care of the Earth, April 22 is a way to remind ourselves and others of how simple it can be to live in a planet-friendly way.
---
10 Ways You Can Help Mother Earth on Earth Day!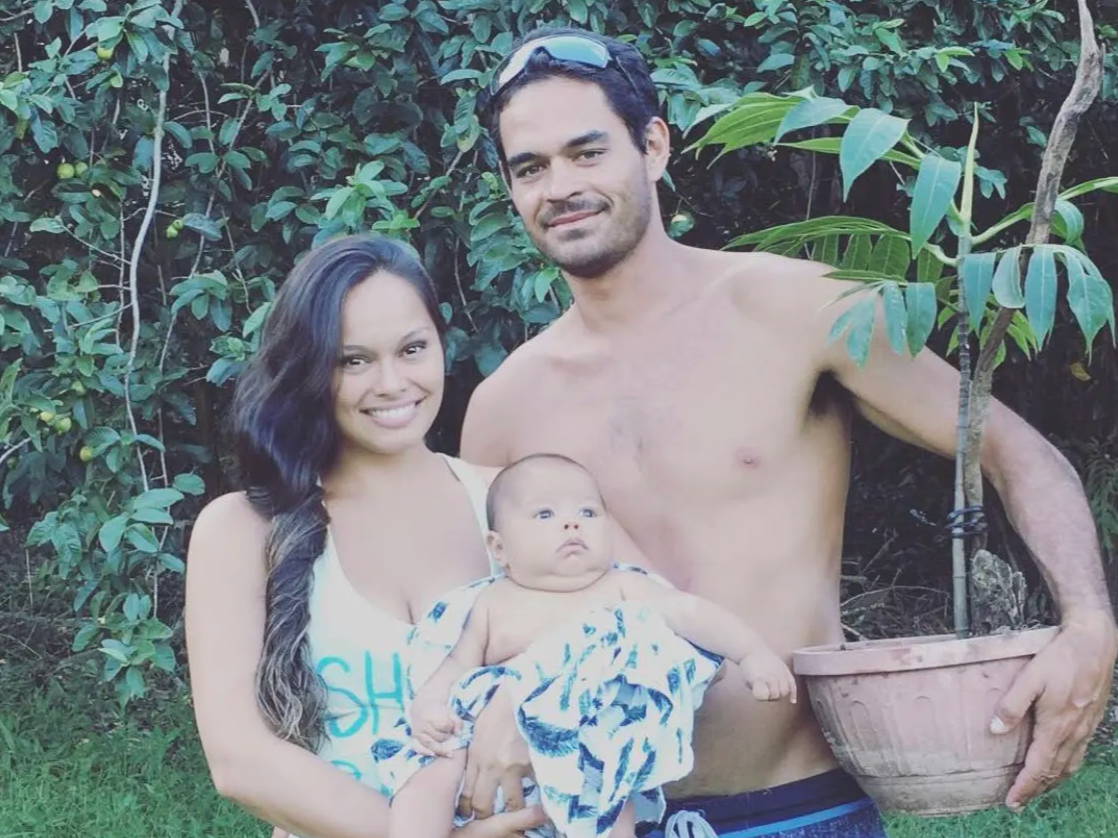 Make the world greener by planting something. Trees help clear the air, produce oxygen and will even improve your property value. Consider starting a vegetable garden to help reduce reliance on pesticide-heavy conventionally farmed foods. If you don't have a garden, consider composting your food waste–that's also a start!
2. Explore responsible skincare
Conventionally manufactured skincare products contain ingredients that are both bad for you and the environment. Making the switch to natural and clean beauty products keeps harmful ingredients out of the water, all while giving you healthier skin!
3. Support businesses that use eco-friendly packaging
Packaging waste can really build up, especially irresponsible packaging waste. Use this Earth Day as an opportunity to research and support businesses that use eco-friendly packaging methods. Take it a step further by learning more about how to recycle packaging waste.
Conventional shampoos and conditioners come in plastic bottles that many communities can't recycle (check the resin codes on your plastic waste and see if they're accepted in your city's recycling system). Plus, they contain ingredients that may cause asthma or other human health problems and wreak havoc on water systems when they wash down the drain. Try our zero-waste shampoo and conditioner bars!
5. Recycle your electronics
You can recycle your old, unused or broken computers, tablets, phones and other electronics can often by taking them to electronic stores, manufacturers, or even your local government! By doing so protects, you help to protect our natural resources while also reducing pollution.
Whether you're brushing your teeth, washing dishes, or taking a shower, turn off the water when it's not needed.
7. Use reusable bags at the store
Use a backpack or bag from home, or buy reusable bags that you can keep in your car and use them again and again.
Buying local produce and other items reduces shipping distances from food sourced overseas, and also supports your local business owners and communities.
9. Follow the three "R"'s
Look for ways you can 1) reduce, 2) reuse and 3) recycle throughout your home. You'll save natural resources, energy and money, plus reduce the waste sent to landfills.
When you further your own education, you can help others understand the importance and value of our natural resources!
---
Some Tips for Sharing Sustainability

Here are a few ways you can positively share your sustainable lifestyle—because it's better to make small changes than none at all!
Lead by example. Rather than simply suggesting alternatives to friends,

bring your own reusable straws, mugs or cutlery to coffee dates or lunch with friends.
2. Share what you've learned with positivity and kindness.If you are already making moves to live a more sustainable life, realize that others might not even be on the game board or know where to start. Start with education.
3. Be more conscious about everyday decisions. For instance, next time you buy lip balm, consider if the ingredients organic or if it has eco-friendly packaging.
4. Try thrift shopping! Sustainability isn't a one-size-fits-all romper. Thrifting is also a great way to save money and support slow fashion.
5. Read resources like The Good Trade for more tips and tricks on way to incorporate sustainability in your everyday life and join a community striving to make the world a little better and brighter.